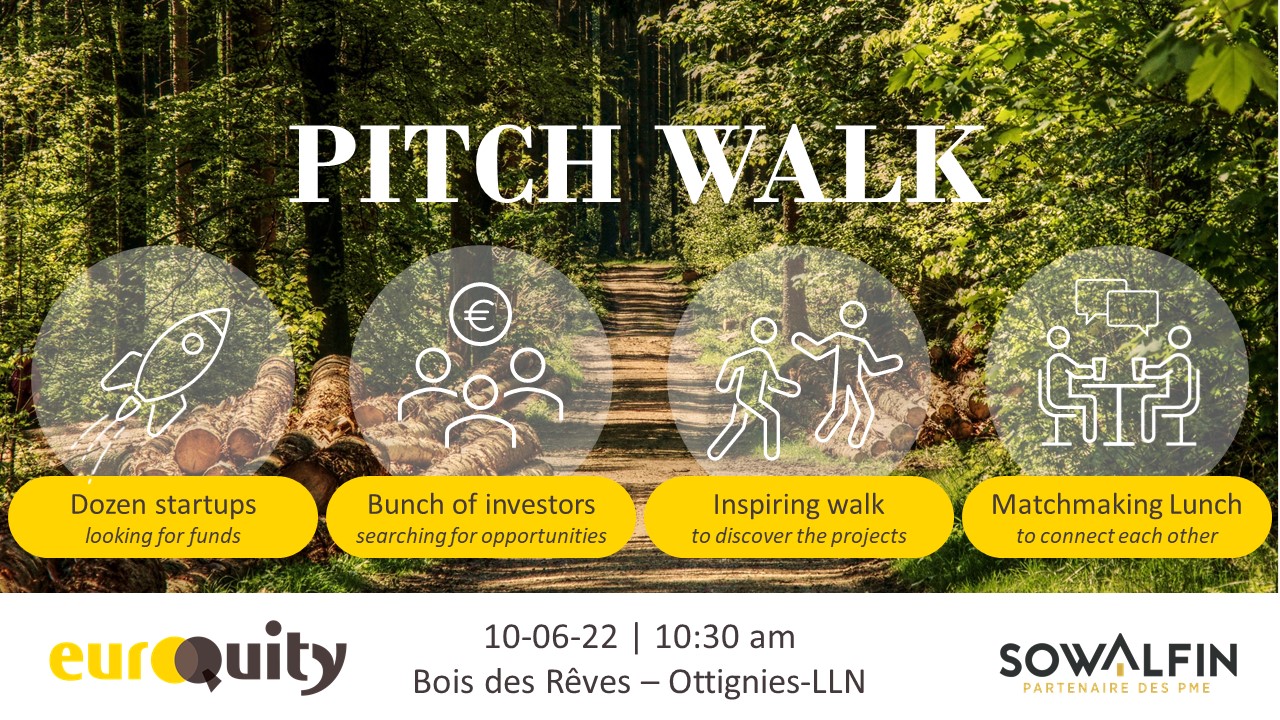 Pitch Walk by EuroQuity
A dozen startups searching for funds, a bunch of investors looking for great projects, a pitch walk and a matchmaking lunch to connect !
EuroQuity is happy to invite you to its Pitch Walk on June 10th 2022: an original event for startups and investors to meet and connect. Investors can enjoy a walk in the magnificent forest 'Bois des Rêves' while discovering investments opportunities. Entrepreneurs will pitch their project to the investors, in the shadow of the trees, surrounded by gorgeous flora, little streams and small valleys.
The walk will be followed by a Matchmaking Lunch. A perfect setting to talk more deeply about these investment opportunities with the startups / investors who match you.
What's the schedule ?
10:30 am – Welcoming the investors
10:45 am – Departure for the Pitch Walk
12:30 pm – Drinks, Matchmaking Lunch & Networking
How to participate ?
Entrepreneurs : Apply now, up to the 10th of May. Candidates will be confirmed around the 15th of May.
Investors : Book your place now. When the pitchers have been selected, you will receive a matchmaking form to ensure you relevant meetings.
/!\ LIMITED PLACES /!\
Any question ?
Contact EuroQuity (organizers) by mail at euroquity@sowalfin.be or HowIMetMyCofounders (animators) at contact@himmc.be