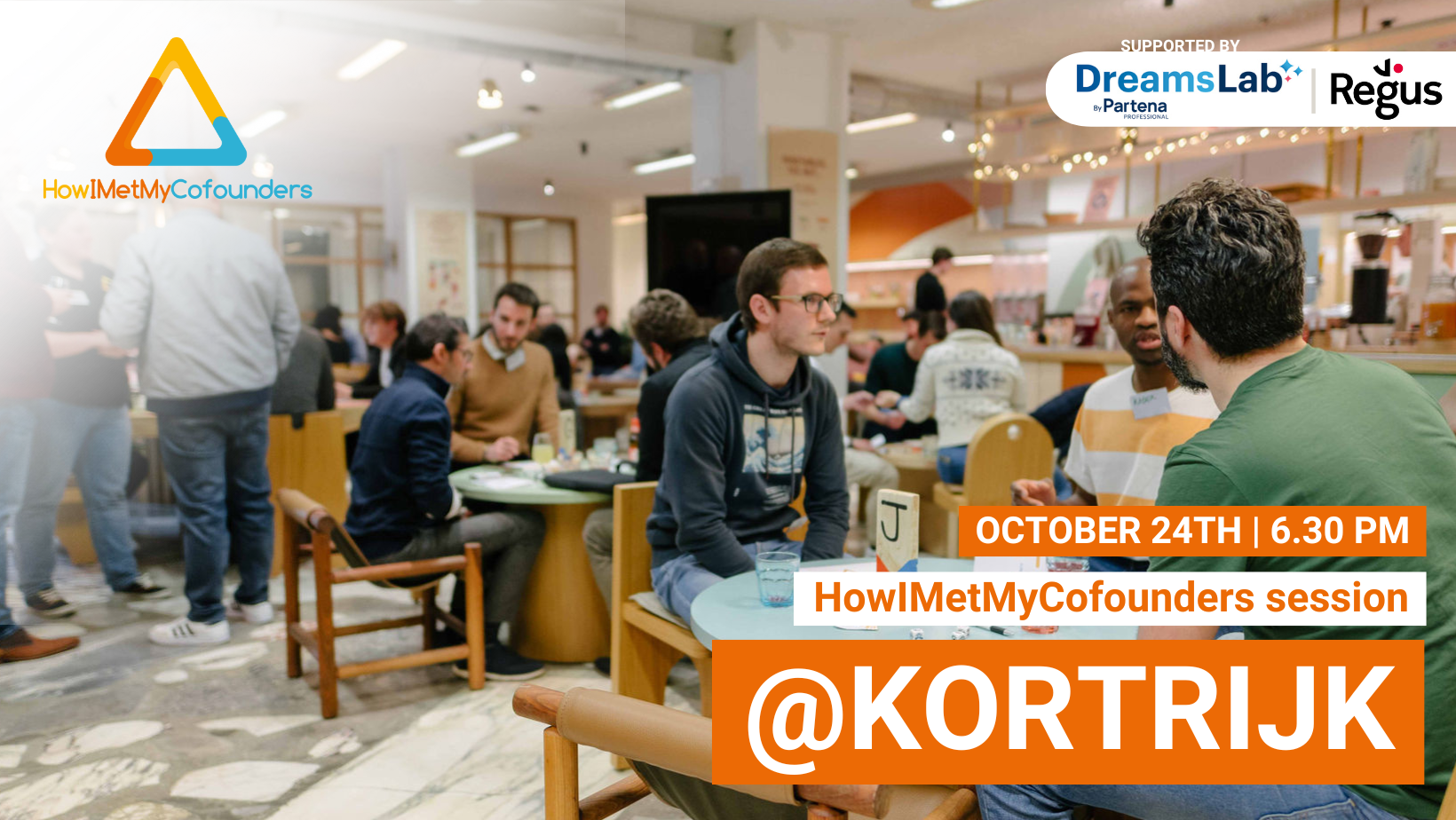 HowIMetMyCofounders session @ Kortrijk
Desiring to undertake, share your ideas (or your passions), discover those of others… and why not start a project together? 🤝
This Thursday, October 24th, take advantage of a friendly evening to explore the entrepreneurial world and exciting opportunities✨. An opportunity to brainstorm with other (future) entrepreneurs for one evening!
HowIMetMyCofounders is coming to Kortrijk with our formula that optimizes your networking based on your needs and desires🔥. A great chance to share your passion with others who have the same drive as you!
Interested? Register via this link: 👉https://bit.ly/Kortrijk2410
⚠ Please note that seats are limited.
💸 Pay-what-you-want: you cover your participation fee after the session, depending on what the experience has brought you.
More information? 👉 See the event discussion or visit our website https://himmc.be/
Questions? Feel free to contact us via PM or email contact@himmc.be
An event supported by the Dreams Lab by Partena Professional and Régus
📍 Full address: Regus – Dumolinlaan 1, 8500 Kortrijk